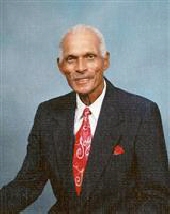 Obituary for James E. Foster
Deacon James Edward Foster, 84, of Amelia, Va. departed this life Friday June 8. He was preceded in death by his loving wife, Virginia B. Foster, Son Matthew Foster, and grandson Baby Boy Gibson. He is survived by five children, James A. Foster (Valorie) of Amelia, Va., Gail E. Bland (Garland) of Richmond, Va., Teresa F. Hayes of Richmond Va., Clarice F. Gibson (Douglas Sr.) of Midlothian, Va., and Wayne A. Foster (Peggy) of Amelia, Va.; 12 grandchildren, 7 great grandchildren and a host of other relatives and friends. Public viewing Wednesday June 13 from 10 a.m. to 8 p.m. at Michael W. Hawkes Funeral Home, 15001 Patrick Henry Highway, Amelia, Va. Services will be held on Thursday June 14 at 11 a.m. at Amelia County High School Auditorium, 8500 Otterburn Road, Amelia, Va. Interment with Military Honors, Chester Grove Baptist Church, 12535 Fowlkes Bridge Road, Amelia, Va. Repast at Church Fellowship Hall.
Michael W. Hawkes Funeral Home of Amelia in charge of arrangements.