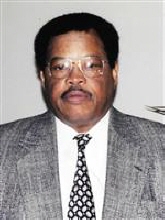 Obituary for Allen Stewart Bridgeforth, Sr.
Deacon Allen Stewart Bridgeforth Sr., son of the late James and Harriett Bridgeforth, was born on March 15, 1944, in Nottoway County, Virginia.  He entered eternal rest at his home in Crewe, Virginia, on February 1, 2016, at age 71.
Allen was known primarily by his middle name, Stewart.  At the time of his birth, his family lived in the Camp Pickett area near the original Spring Hill Baptist Church.  During World War II, the federal government selected that area for building the new Army base (Camp Pickett).  Consequently, the church and other families relocated into the town of Blackstone.
At the age of eight, Stewart accepted Jesus Christ as his Lord and Savior and was baptized at Spring Hill.  Throughout his life, he dutifully and gladly answered the call to Christian service in his church and community.
Stewart knew the value of education, and he was determined to share his vision, knowledge, skills and blessings with younger generations.  After graduating from Luther H. Foster High School in 1962, he entered Virginia State University, where he obtained his Bachelor of Science degree.  To make the difference that he sought to make in the world,  he continued on to get two master's degrees, the first in Industrial Education (M.Ed.) and the second in Education Administration and Supervision (M.Ed.).  Both master's degrees were also attained at Virginia State University.
Stewart's career progressed from teacher and football coach, to assistant principal, to principal, to Education Supervisor in the Department of Education for the Commonwealth of Virginia.  He retired after 31 years of exemplary service.
But oh, the love of his life was Dorinda Fitzgerald.  They were schoolmates at A. G. Richardson Elementary School in Blackstone, Luther H. Foster High School in Nottoway, and Virginia State University in Petersburg.  Perhaps their daily journey on school bus #21 was the spark that ignited their love. 
 Stewart and Dorinda married in October 1965.  Their marriage became even more joyful when blessed with the birth of their beloved son, Allen Stewart Bridgeforth, Jr.
Stewart and Dorinda remained in marital bliss for 50 years (half a century!) until God called him to his heavenly reward. 
Stewart knew that his blessings came from Almighty God, and he showed his gratitude through tireless service at Spring Hill Baptist Church over many years.  He was a member of the Trustee Board and Deacon Board.  He contributed his voice to the Church Choir and Men's Choir.  He was the Superintendent of Sunday School.  He also served as Chairman of the Budget and Assistant Financial Secretary.  For ten years, he was the typist for church bulletins and programs.  He was also the editor of Spring Hill's beautiful 150th Anniversary Souvenir Journal.  And he applied his driving skills as the Assistant Van Driver.
In addition to his work at Spring Hill, Stewart served as Superintendent of the Poplar Lawn Sunday School Union and Treasurer of the same Union.
Stewart loved to read newspapers, magazines and books, and stayed abreast of current events and issues.  He was highly informed on local, national and world affairs, and enjoyed discussing the developments, intricacies and challenges involved.
He also loved the outdoors and marveling at the beauty of nature.  He enjoyed gardening and yard work, as well as riding on and working with his Kubota tractor.  He was a do-it-yourself building contractor.  And he especially enjoyed auto mechanics, working on his classic original 1967 Pontiac GTO.
To celebrate his life and cherish his memory, Stewart leaves his loving and devoted wife of 50 years, Dorinda, and his beloved son, Allen Jr., both of Crewe, Virginia;  two brothers, Calvin (Jeanne) Bridgeforth of Bronx, New York, and James (Barbara) Bridgeforth of Crewe, Virginia; two sisters, Marie (Bernard) Fitzgerald of Blackstone, Virginia, and Harriett (Simon) Greenhill of Crewe, Virginia; three aunts, Emma Anderson of Baltimore, Maryland, Barbara Evans of Richmond, Virginia, and Thelma Evans of Blackstone, Virginia; one brother-in-law, Ralph Fitzgerald of Blackstone, Virginia; three sisters-in-law, Barbara (Walter) Garris of Colorado Springs, Colorado, Floydette (James) Patterson of Newport News, Virginia, and Jacqué (Jerome) Robinson of Richmond, Virginia; two godchildren, Ashley McCoy and Jared Robinson; two nieces; five nephews; three great-nieces; three great-nephews; his devoted cousin Melvin Evans of Chesapeake, Virginia; and a host of cousins and friends.
Funeral Services Saturday, February 6, 2016 at 11:00 a.m. at Springhill Baptist Church, Blackstone with interment in the church cemetery.

W.E. Hawkes & Son Funeral Home of Blackstone in charge of arrangements. 
 

Funeral Services Saturday, February 6, 2016 at 11:00 a.m. at Springhill Baptist Church, Blackstone with interment in the church cemetery.

W.E. Hawkes & Son Funeral Home of Blackstone in charge of arrangements.